Durán Joyeros & Patek Philippe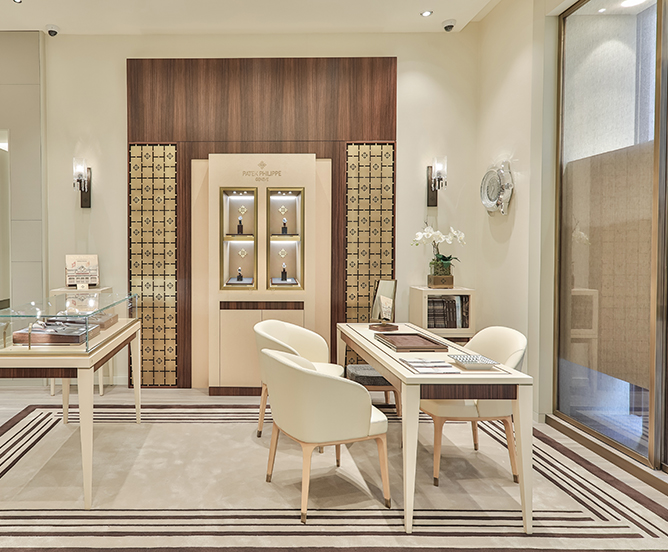 Durán Joyeros has been an official distributor for Patek Philippe since the 1960s, a brand that is so admired and which shares many values and similarities with us.
Its closeness and outstanding collaboration throughout all this time, as well as the splendid reception received at our flagship store in Madrid at Goya 19, has made possible for us to begin our second distribution journey with Patek Philippe in 2019 in our new store at Marques de Dos Aguas in Valencia.
Patek Philippe has shown a great passion and dedication for watchmaking through the years, followed by an extensive experience passed down from generation to generation, which has been always really inspiring for us. With its exceptional "know-how", Patek Philippe has always developed a tradition for innovation, even having more than 100 registered patents. Something that Durán Joyeros is very familiar with, since our firm has been capable to innovate and represent on each of its jewels the ancestral "Savoire Faire".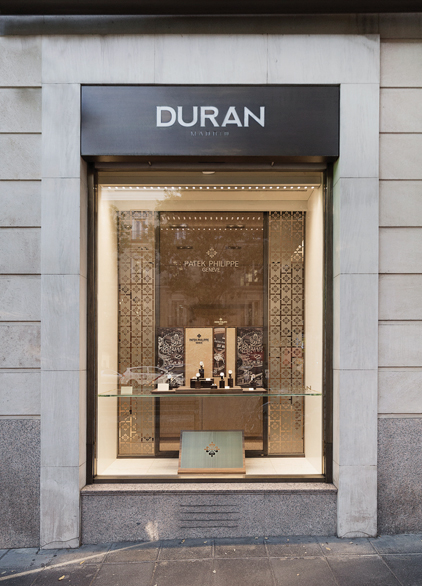 Committed to a long-term strategy, Patek Philippe wants to perpetuate technological leadership, and therefore increasing the quality and reliability of its watches.
This seek for perfection on its watches and the existing talent in its manufacture, has led to an unmatched reputation and prestige worldwide. For Durán Joyeros, this is a key point, since the excellence on its products, service and exclusivity make the brand a benchmark in the watchmaking at an international level and very popular in the Spanish market.
In order to be able to offer a consistent service according to its reputation and with the exacting standards of the Patek Philippe Seal, the manufacture considers its responsibility to guarantee the highest level of after-sales service, something that Durán Joyeros keeps in mind in the day to day, and supports unconditionally, since taking care and maintaining the client's watch is a fundamental factor in order to achieve success.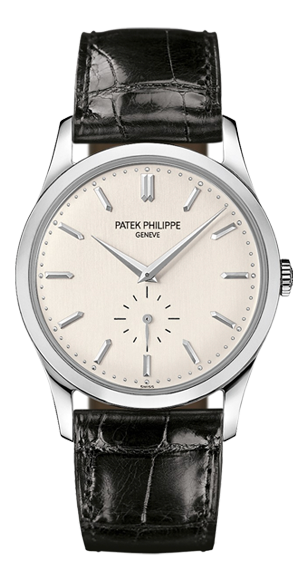 Patek Philippe's great accomplishments represent the zenith of watchmaking art.
Patek Philippe's great accomplishments represent the zenith of watchmaking art. Various achievements such as Annual Calendars, double time zones and clocks with the Universal Time show its ingenuity and virtuosity. Its popular collections, which are all emblems of the brand, perpetuate the great tradition of creating eternal value. Among them, the client will be able to find the Calatrava model, established as one of the most beautiful symbols of the Patek Philippe style. Nautilus model, classified as the quintessential elegant sports style, and that 40 years later continues to be one of the most sought-after and sold collections. The Aquanaut, a model that caused a sensation with its design and its rounded octagonal case at its launch, or the timeless model for ladies Twenty ~ 4 in all its versions.
Discover your Patek Philippe